FP Canada™ Insights: The Future of the Financial Planning Profession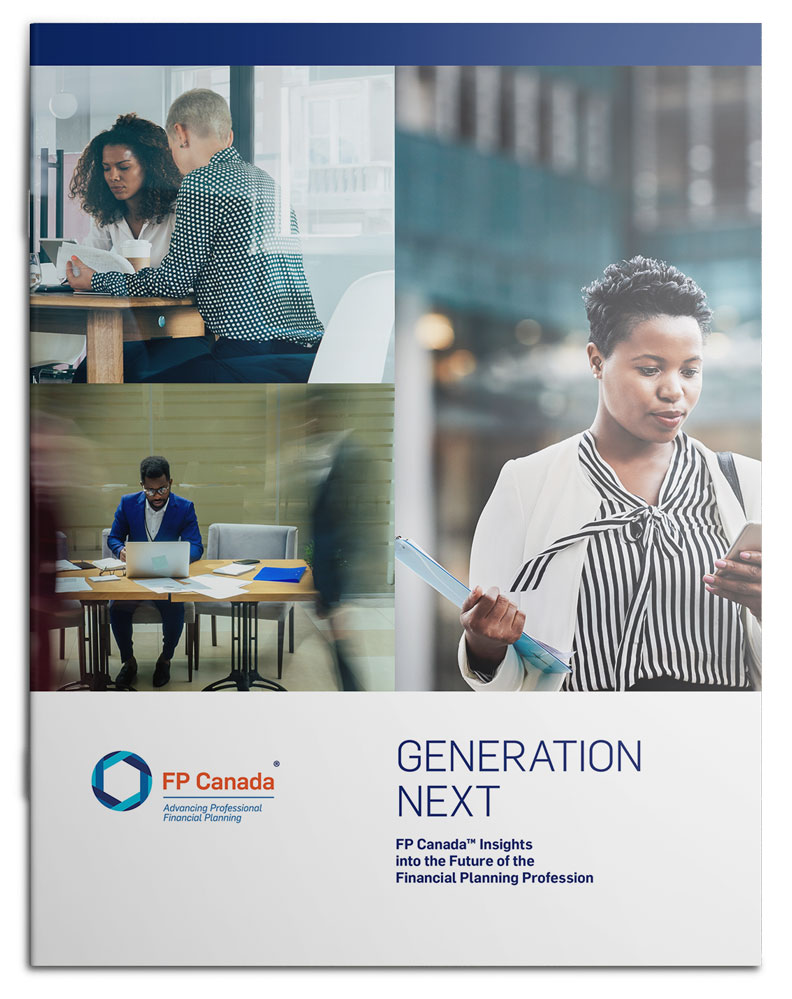 A new era of financial planning is emerging along with a new generation of investors and wealth builders. Proprietary research conducted with advisors, their employers and the public along with excerpts from numerous wealth management and financial planning studies inform this new report from FP Canada.
How is market demand for professional financial planning changing, what will a new generation of planners need to know and how will we educate them while accelerating their careers? These questions and more are considered and answered in FP Canada's Generation Next.